Easy to Assemble
The leak tester is put together through three separate parts. Its foolproof design allows users to assemble and operate this leak tester in a convenient manner.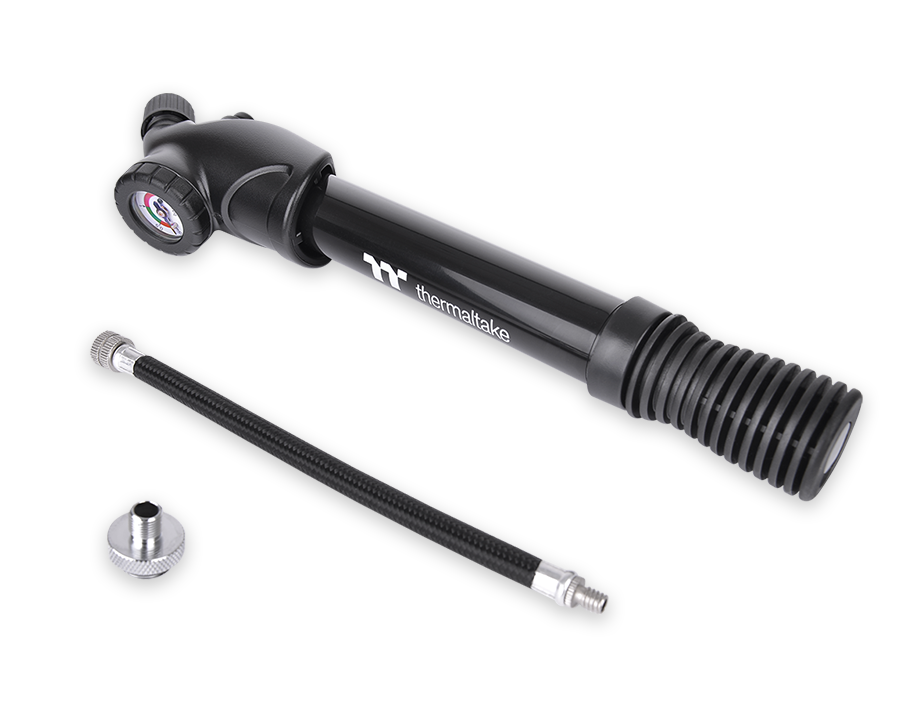 Leakage Detect
The Pacific leak tester can help the user test out possible leakage of their Liquid Cooling System before filling in the coolant.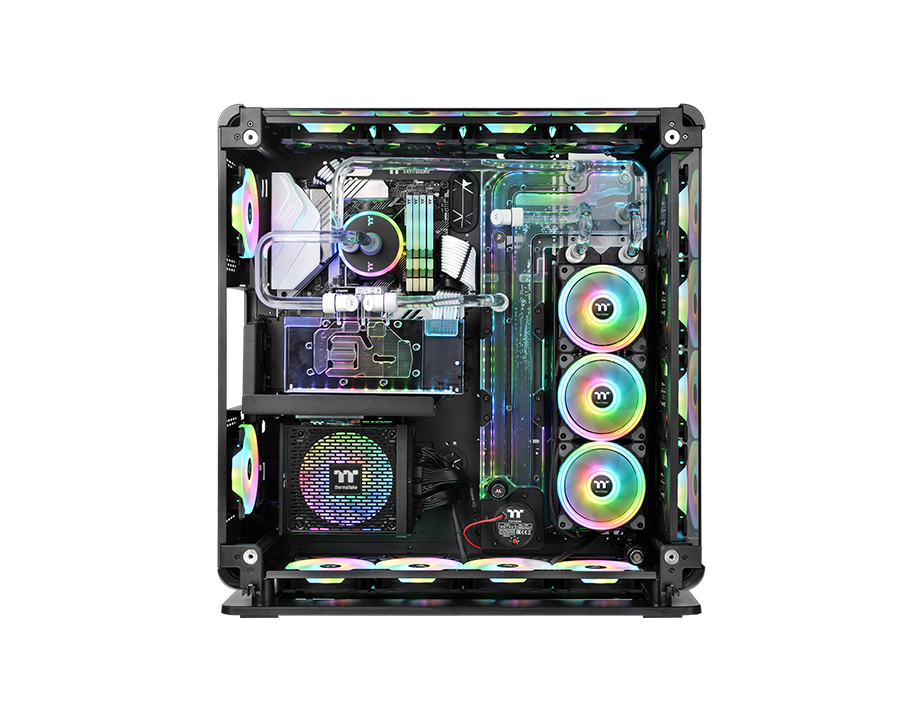 Compatible with G1/4" port
The leak tester is compatible with all G1/4" ports, which allows users to test out their liquid cooling system from Thermaltake products and beyond.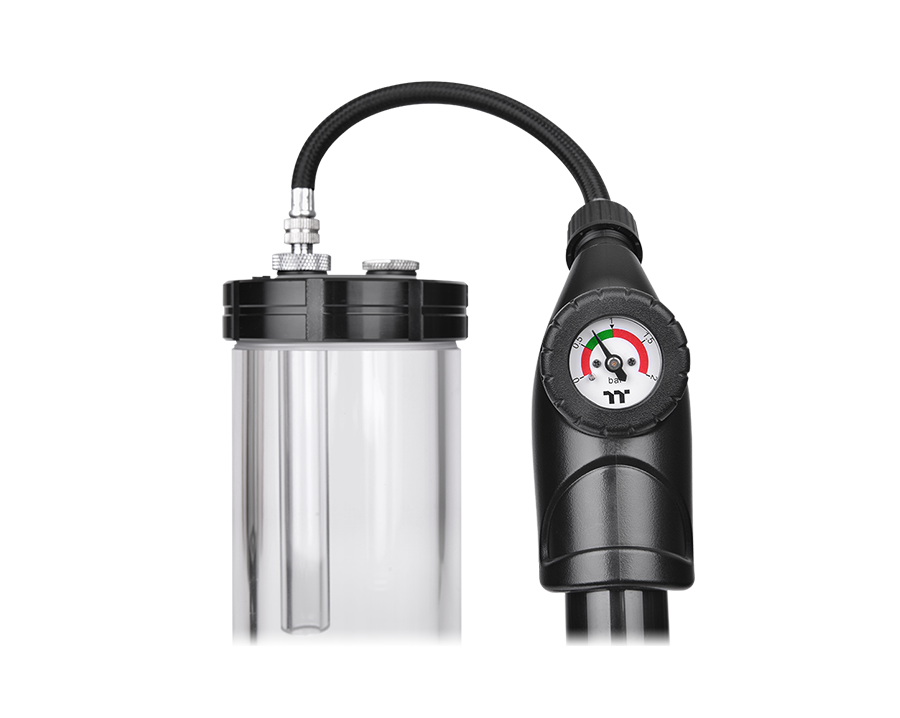 Straightforward Measurements
Simply pump the air until the indicator reaches the green zone (anywhere between 0.5 to 1 bar) and wait to see the indicator's reaction. If the indicator drops below the green zone within 5 mins, then users would have to check their build for possible leakage.

Caution: The results may be inaccurate when tested over 10 minutes.

For More info, please check the user manual: Download Manual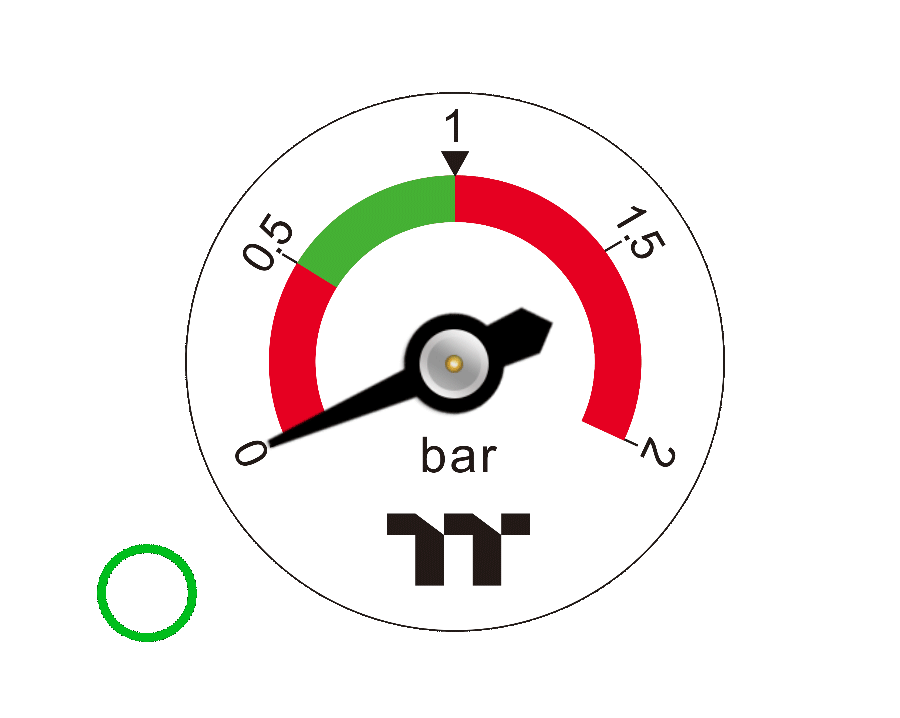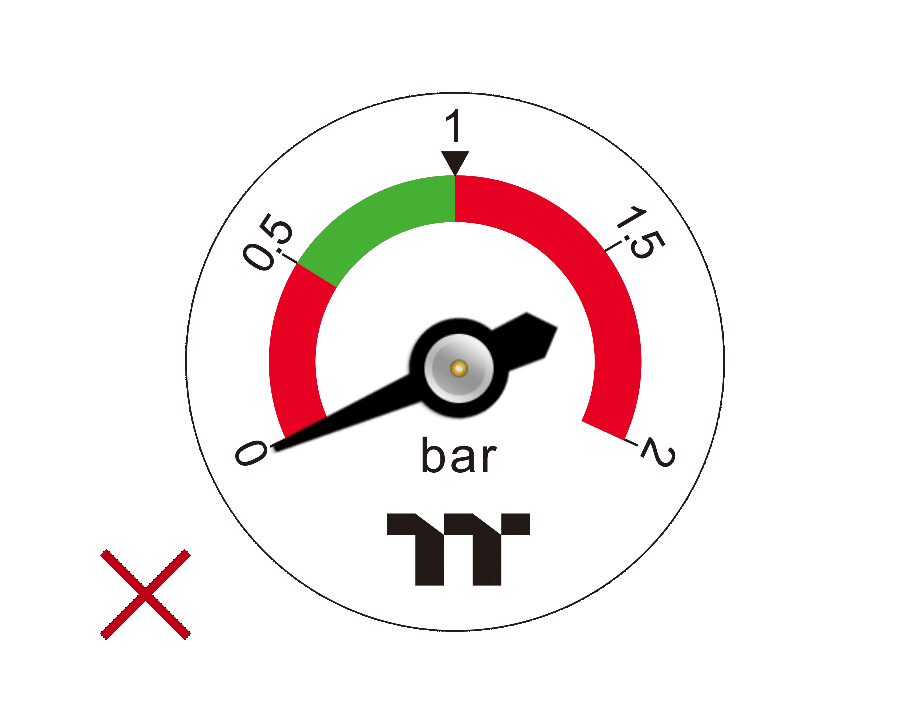 More Information
P/N
CL-W303-PL00BL-A

Dimensions
275 x 43 x 66 (mm)
Connector
G1/4 Port
Note
The minimum testing time is 5 minutes.
Kit Contents
Tester body x1
Connection tube x1
Connection fitting x1

User Manual
File Name
Description
Size
Version
Release Date